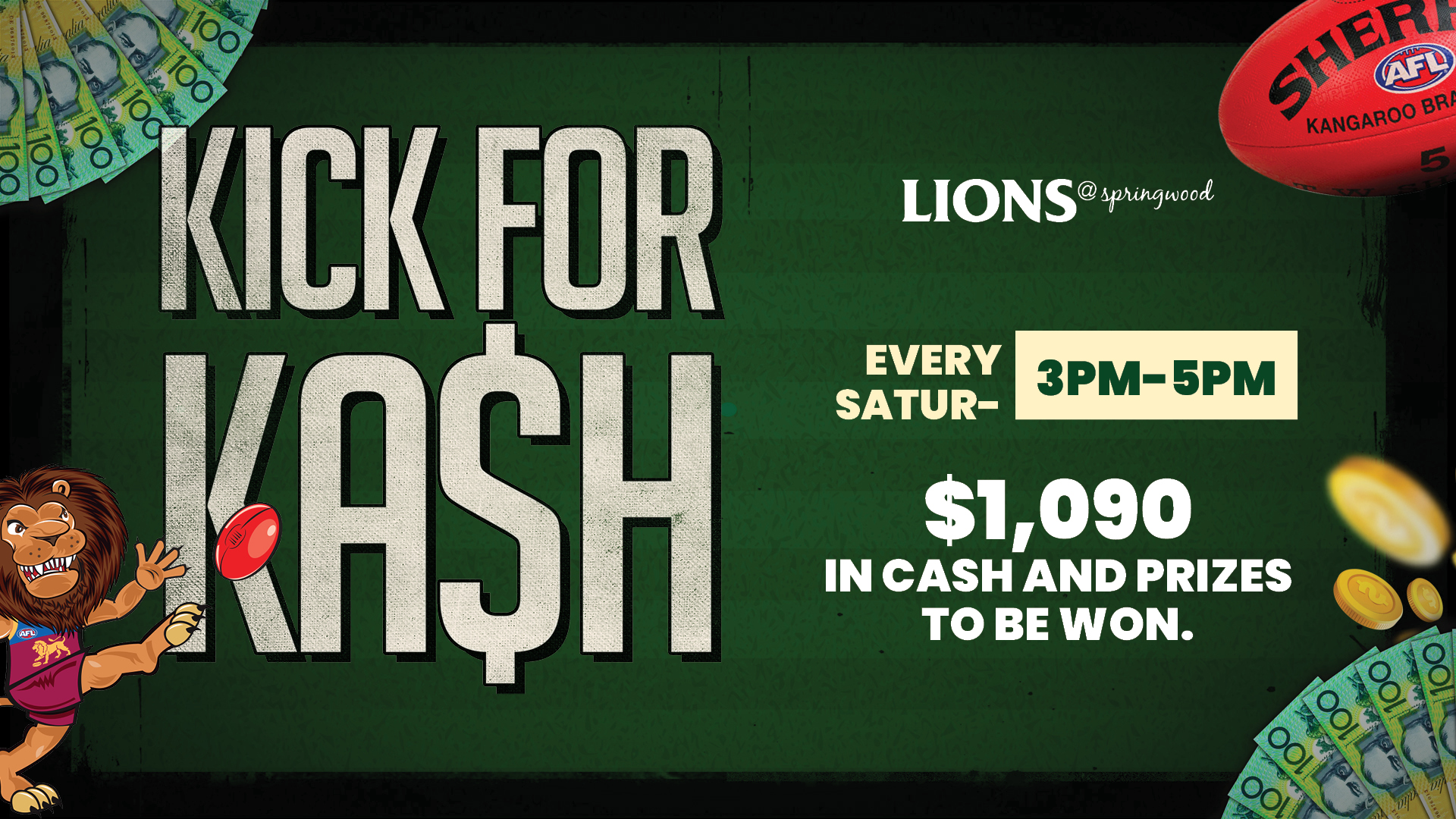 Kick for Ka$h
For every $10 turnover per session in an EGM when members card is correctly inserted an entry will be automatically generated into the virtual barrel.
Entries will be generated from 2pm – 4pm on the day of the promotion.
The value of the total prize pool is $1140 paid in points each day
Winner/s have two (2) minutes to approach the Promotion Host at the cashier's desk to play
If the Winner/s is not present to claim any prize with in the two (2) minutes a redraw will occur
Winner/s will be announced by mention of first and last name, along with their membership number.
One member will be drawn from the virtual barrel approximately every 15 minutes during the promotion time at the discretion of the host.
A total of six (6) members will be drawn each day the promotion is run
All Winner/s will have a chance to play 'Kick for Ka$h' to win a prize ranging from $25-$190 each.